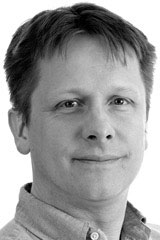 James Collings - Consultant
James has specialised in Capacity and Performance Management since 1995.  He worked for UNIX hardware and software vendors before starting Future Star Services in 1998.  Since then he has provided consultancy services to blue-chip multi-nationals and public sector organisations.  He has a clear understanding of the role of Capacity Management in both the theoretical definition of ITIL, and also the practical application in commerical businesses.
James has previously been a non-executive Director and Deputy Chairman of IPSE, the trade association for Freelancers in the UK and in July 2015 was appointed Chairman.